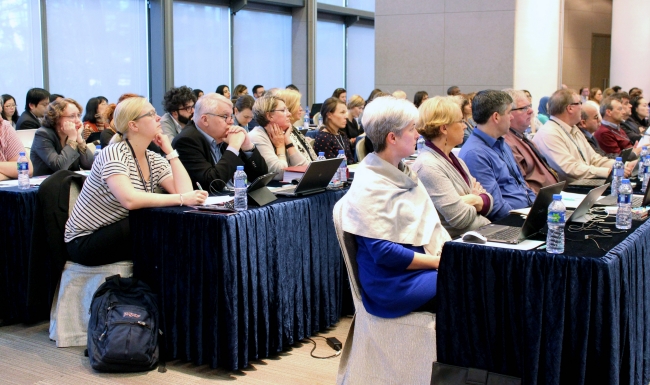 The University of Hong Kong hosted the 6th meeting of PIRLS 2016 National Research Coordinators, bringing together representatives from more than 50 countries in Hong Kong.
During the first week of March, they participated in training for scoring the PIRLS 2016 and ePIRLS 2016 assessments, which are currently being conducted in schools around the world.
Dr. Frederick K.S. Leung – Kintoy Professor in Mathematics Education, IEA General Assembly Representative, and TIMSS Coordinator for Hong Kong SAR – made opening remarks at the conference and discussed the importance of PIRLS.
TIMSS & PIRLS International Study Center thanks our generous hosts from the University of Hong Kong.
Read our Spotlight feature on Hong Kong »