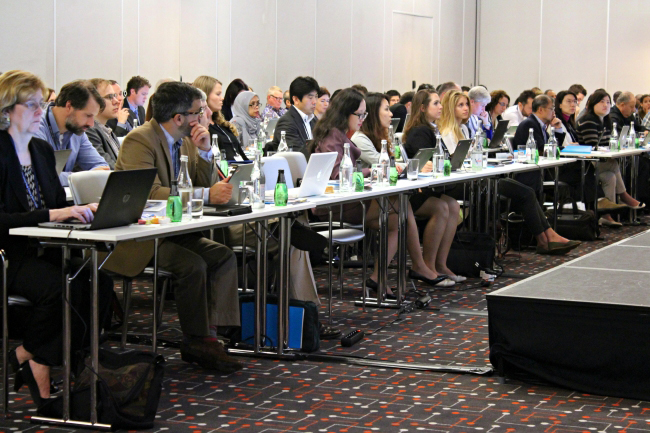 Representatives from IEA, the TIMSS & PIRLS International Study Center, and more than 60 participating countries and benchmarking participants met in Lisbon, Portugal, for the 7th TIMSS NRC meeting.
Together, they reviewed exhibits for the TIMSS 2015 and TIMSS Advanced 2015 International Reports and Encyclopedia, and were introduced to eTIMSS and LaNA, IEA's Literacy and Numeracy Assessment.
Portugal's State Secretary of Education, João Costa, addressed the conference at its opening session, saying, "I believe TIMSS results are important for evaluation of the classroom."
TIMSS & PIRLS International Study Center thanks our generous hosts from the Instituto de Avaliação Educativa, I.P. in Lisbon.
Read our Spotlight feature on Portugal »