TIMSS 2023 Preparations Begin
Preparations for TIMSS 2023 are well underway. National Research Coordinators (NRCs) convened virtually February 9-12 for the combined 1st/2nd TIMSS 2023 NRC meeting. Over 250 representatives from countries around the world gathered for updates on TIMSS 2023 plans and procedures and to write new TIMSS 2023 mathematics and science items. Particular emphasis was given to developing interactive items that take advantage of TIMSS 2023's digital format.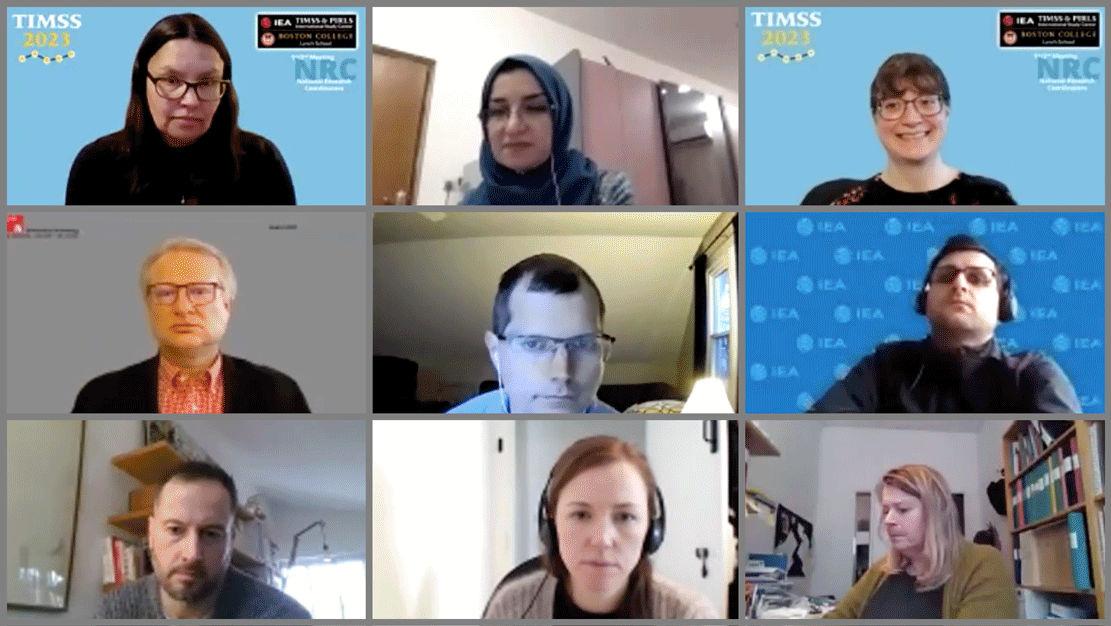 National Research Coordinators gather virtually to develop items and scoring guides for TIMSS 2023.
Completing the transition to computer-based assessment that began with the previous cycle of TIMSS, the fully digital TIMSS 2023 will include more engaging and interactive item types. For example, students may be asked to draw a diagram or picture using an on-screen drawing tool, to graph data, and to choose responses by clicking on "hot spots" or "dragging and dropping." The bulk of the meeting was dedicated to writing new mathematics and science items that capitalize on the newly digital format and stimulate student interest. Together in groups based on shared content specialties, NRCs drafted over 700 items that will be considered for inclusion in the TIMSS 2023 field test.
In addition to writing items, NRCs also reviewed the TIMSS 2023 sampling design and procedures, survey operations, the new TIMSS 2023 group-adaptive design, and updates to the assessment frameworks.
TIMSS 2023 will be the eighth cycle of TIMSS and will provide nearly three decades of trend data in student achievement in mathematics and science. NRCs will convene again in October of this year to continue preparations.