Countries Finalize TIMSS 2019 Data Collection Materials in Stockholm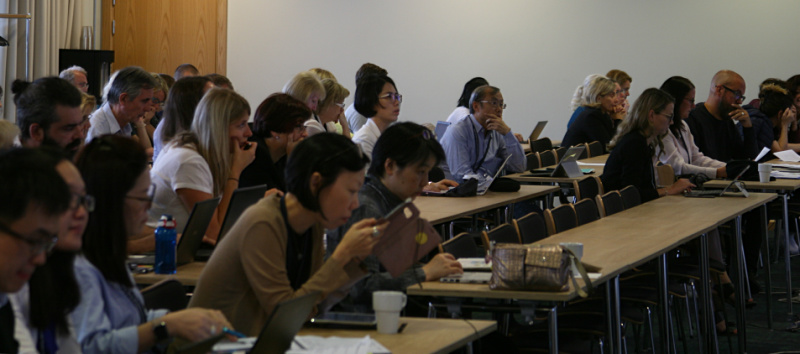 TIMSS 2019 countries met in Stockholm, Sweden, to finalize the assessment materials for data collection in August. The TIMSS 2019 5th National Research Coordinators Meeting was hosted by Skolverket, the National Agency for Education. Representatives of all participating countries spent the week reviewing mathematics and science items and problem solving and inquiry tasks, as well as scoring guides.
Gustav Fridolin, Minister of Education, delivered opening remarks and welcomed all participants to the meeting. "TIMSS enables us to learn from each other," he said. "It is important to see what characteristics countries that have improved their results in TIMSS and increased equity have. TIMSS provides us with a sound base for making informed policy decisions."
Read our Spotlight feature on Sweden »
IEA's TIMSS & PIRLS International Study Center at Boston College thanks our generous hosts at Skolverket.